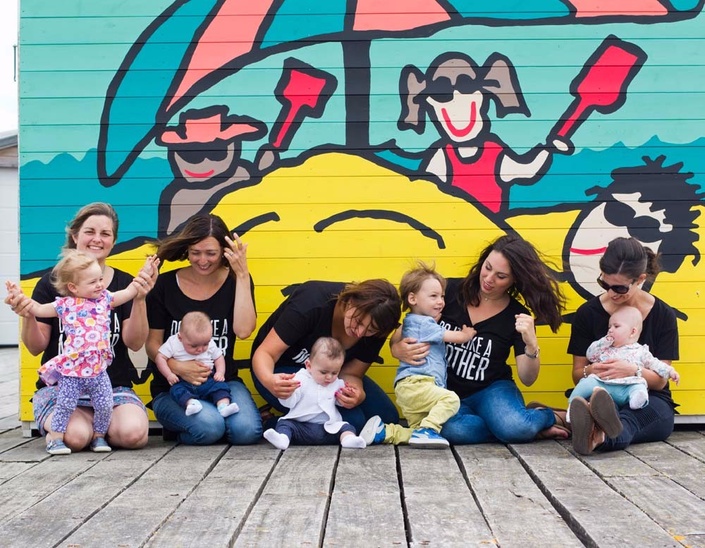 Motherhood Mindset Mentoring
Shifting your perspective for happier motherhood
You did a tonne of work prepping for birth, right? Pilates, yoga, NCT, hypnobirthing, book after website after book?
And then your baby was born, and it hit you like 6-9lbs of bricks- this is a fucking transition and a half.
You love it. You hate it. It's instinctive. Everything you thought you knew is wrong. Each day (and night…) is more than just a rollercoaster. It's a like someone forgot to strap you in. The peaks are higher than you could have imagined. The lows are despair you've never known. You're winning. You're struggling. Moment to moment.
It's overwhelming.
How can it be this way for YOU? You. You've always mastered EVERYTHING. You've overcome challenges, exceeded expectations, taken control of your life. And now it feels like you're starting from scratch.
You're disappointed. Blindsided. Sad. Resentful. Angry. Guilty. Sometimes you're happy, blissful even. And then back to the other stuff.
I was where you are. I was miserable. Trapped in a version of motherhood that was unfulfilling, and frankly, destroying my emotional wellbeing. My need to do it all exactly right, to nurture every one of their needs and whims, the physical, the emotional, the academic (yep- don't tell me you haven't thought about this stuff too) right from the off was my obsession.
I'm all or nothing. Perfect or pointless. Or I was.
I'd hear people say "happy mum, happy baby" and it seemed a way to justify all kinds of stuff which I just didn't want to do. I didn't want to escape motherhood for the night, dreading going back to be woken all night, paying the price for the break. I wanted to find fulfilment within it. I wanted to be connected to the experience and know I could find daily joy in meeting my baby's needs. To find satisfaction in my efforts, rather than running away from my need to give them the best of everything. That was just more anxiety provoking.
I hear it all the time from women- they mention to someone they are depleted, and the response is "get out for a glass of wine with your friends/ dinner with your husband because you need to get away from baby for a bit." That's fine if you want to. But this ain't the answer that many of us are after.
Because we are not content. And there's only so long you can keep plastering over the cracks.
What if we accept that if we want to parent in a very conscientious way, it's a lot. Especially when, for many hours, we are doing it alone. But that doesn't mean it has to feel like crawling through treacle. Let's recognise the challenges, and address them. And not just with wine/ gin/ cake.
What if you could wake up each day ready to enjoy your little one? What if you could meet their demands with calm compassion time and time again? What if it was easy to do this?
What if you had more energy? Physically, and emotionally.
What if you ended each day full of gratitude, curious to see what rewards tomorrow will bring?
What if you knew they were getting the best of you, but you were getting the best of you too? That there is plenty to go around.
I'm telling you, you can utterly transform your experience of motherhood (and life, actually) with some simple mindset tools.
I have. Completely. It's no secret that my kids aren't great sleepers. Here I am 14 months into life as a mother of 2, having been woken in the night almost 3000 times in this time (yep…) and I've learnt SO MUCH.
I initially turned to this stuff in order to cope with the sleep deprivation when it hit me hard around 6 months in. I distilled everything I know from 4 years of hypnobirthing, and the thousands of pounds and scores of hours I've invested in my professional development, and I found myself with a toolbox that changed my daily life.
I am still technically sleep deprived. We had a 5 hour stretch of sleep for the first time ever the other night and I had some kind of non sexual orgasm about it all day.
Last night he was back up to his usual tricks. And I'm ok. I'm having a great day. I feel positive and capable.
My circumstances haven't changed much. My perspective has. And as I teach women in prep for birth- how you feel about your experience is everything. And guess what- you get to choose how you feel about motherhood.
So what's included?
Understanding Mindset Work- what it means, why it matters, how it works
Affirmations- the power of the stories you tell yourself
Energy- simple ways to increase yours
Gratitude- how to access more happiness
BONUS CONTENT- relaxation audios, tools to be instantly calmer, wallpapers
Extra snippets from me in our closed facebook group, bringing the material to life and sharing progress
If you've read this far, you are most probably just like me. Someone who enjoys feeling in control of her own life. It's one of the hardest things about motherhood- the surrender. I will help you to reframe your experience by challenging you to put these tools into practice. Taking responsibility for my own choices, and my own internal environment has been MASSIVE for me. This is how we regain autonomy over our lives.
Don't get me wrong- sometimes I still lose my shit with my kids. It's healthy, and human to live through a spectrum of emotions. But what has changed is that I do not dwell in that space. I step out of it pretty quickly- because it does not make me feel good. And what happens when we don't feel good? We don't mother like we want to. And then? The guilt. And getting off that spiral can be tough.
It feels good to be around women who get it, right? That's why, alongside the teaching platform, I'm creating for you a closed Facebook group. In this space, you'll get solidarity for sure, but that's not all. I'll be in there cheering you on, and I'll be inviting some of my expert colleagues to deliver some additional content for you on the more practical side of parenting.
All of this stuff can make a real difference- again I echo what I tell women in their birth prep- knowledge is power. We feel calmer (and back in control) when we are informed.
So what's it to be? Will you keep drifting? Or will you take the reins?

Every day I tell myself, "I grew 2 humans and they came out of my body. I am basically God." If I think I can't cope now, I need to have a word with myself.
6 months ago, if my husband was going to be an hour late home from work, it was the end of the world. I could not imagine getting through that last hour. Right now, he's away for 3 days and I'm fine. I'm actually enjoying having my children to myself. Again, it doesn't mean I'm immune to irritation or frustration. But I've learnt that, for the most part, I can let it slip away, and choose to feel another way.
There's nothing fluffy about this stuff- it's positive psychology, it's biology, it makes absolute sense.
It's time to invest in you- in your happiness, and by default, in your little one(s). It turns out happy mum does mean happy baby, but in a much more profound way than people think.
(Please note that this course is not a replacement for medical support or advise in anyone diagnosed with PND, PNA or any other health issue. If you're unsure if this is suitable for you, please consult your GP or Health Visitor.)
Your Instructor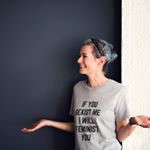 Life & Business Mindset Coach. Getting women SHIFT FACED & thriving. Helping you to find your purpose, claim your power and receive plenty of what you want in this fricking precious lifetime.

Feminist, Speaker, Writer, Retreat Host.
Mother of 2, wife of 1, flexible working family.
Frequently Asked Questions
When does the course start and finish?
The course starts now and never ends! It is a completely self-paced online course - you decide when you start and when you finish.
How long do I have access to the course?
How does lifetime access sound? After enrolling, you have unlimited access to this course for as long as you like - across any and all devices you own.
What if I am unhappy with the course?
We would never want you to be unhappy! If you are unsatisfied with your purchase, contact us in the first 30 days and we will give you a full refund.