Welcome to the Birth Like A Mother Antenatal Course! I am SO glad that you found it.
Why? Because I want you to have the birth experience that you and your baby deserve.
Tell me if this is a familiar story... you found out you were pregnant and you felt overjoyed. Seeing those two little lines on that stick meant the world to you. You were going to become a mother! Then you went along to your first midwife appointment… for the most part it was just ticking boxes and filling in forms. Oh but there was that really fun bit where she dipped a stick into your wee (eye roll). And that was it. You'd hoped to ask loads of questions but the whole thing felt a bit rushed... maybe you'll find the answers in that mountain of leaflets you were given? (Sigh) You walked out with your brand new pregnancy notes and a slight feeling of disappointment. Your pregnancy continued and at each appointment you hoped you'd meed your midwife but it never seemed to happen. Each appointment seemed to be more about reading your notes and ticking the boxes. No one seemed to really know you and your story, there was no relationship, there was no trust. It was just stranger after stranger. And you know that none of these midwives will be there for the birth, that'll be someone else you'll have to meet, someone else who won't know you or your story.
Where is your 'Call The Midwife' style caregiver?
Nowhere to be found.
Sounding familiar? Perhaps.
If not, then it's likely you've hit the jackpot of maternity care and you're probably receiving caseload care. If that's the case, you've got a special midwife, hold on to them, make them your best friend and let them guide you on your way to a positive birth. Your team probably offers great classes- go along to those and make sure you learn about how your body works, learn about your choices and learn how you can navigate your way to a great birth. This course will still be helpful for you but nothing can possibly replace the magic that is a familiar midwife who has your back.
If all of that did sound familiar, then you're not alone. This is the experience of many women up and down the country. The maternity care system is a wonderful thing but it is set up to serve its own needs, not yours.
All sounding a bit depressing? Fear not.
Despite this slightly glum outlook, there is a silver lining. You see, the people that work within the system really want to help you. They want to make sure you have the most amazing birth experience… but the system is standing in their way.
That's where this course comes in. I've used my experience of working as a midwife within the system, plus my experience of going through it as a mother AND guiding families through it as a hypnobirthing teacher. I've put it ALL together (that's about 10 years in total) and I've written it all down and recorded it for you in this course.
The content of this course is not designed to simply help you to relax and assume that that will be enough. No. It goes WAY deeper than that. You will indeed learn relaxation techniques (it's one of the foundations of hypnobirthing) but you'll also learn about the biology of birth, how our modern day society works against that very biology and how we can turn it back around. You'll learn how to get the system to work in your favour, you'll learn how to get what you need (without having to stamp your feet or cause a fuss) and you'll learn how to get your team to be working for you and not against you.
Sound like a plan?
Click below to get started...
Fancy trying a FREE mini-course? I've put together a quick and simple email course just for you. It's all about how to create an amazing birth space, that's totally personalised to you and your needs. All you need to do is to sign up to our newsletter and it's yours for free. Click here to grab your spot!
So what do you get for your money?
This is all about getting an understanding of how we are getting birth so wrong. Women have been giving birth throughout the entire history of humankind- so why is it that we can't seem to do it now?
Hint- it has nothing to do with you as an individual and everything to do with wider societal norms.
Module 2- Preparing For The Birth
This is your hypnobirthing techniques section. You'll learn about breathing techniques, massage techniques and more.
Module 3- Introduction To Birth
The biology of birth... from the very first twinge to the birth itself. How do our bodies work? What hormones are being released? What does 2cm dilated actually mean?
Module 4- After The Birth
A short section on what to expect in the first couple of hours after baby is born.
Module 5- Where Do You Plan To Give Birth?
All about your options when it comes to planning where to have your baby. What's really the difference between a Labour Ward and a Birthing Unit? Is home birth really going to the messy ordeal it's made out to be?
Module 6- Coping Strategies For Birth
Most of us have heard of epidurals and 'gas & air'- but what actually are they? Are there any other alternatives? It's all covered in this in-depth module.
Module 7- What Happens If You Decide To Have Medical Support?
Want to know what would happen if you opted for a c-section? Want to know how an induction works? How about forceps- are they really as bad as they're made to sound? It's covered in this module.
Module 8- Planning And Making Decisions
The most important module of them all. Yep. It's true. I wholeheartedly believe that if we can get this bit right, then everything else falls into place and the positive birth experience you're after will just happen. This is so important and that's why it has its very own module.

So that right there is a full antenatal, hypnobirthing course BUT I still didn't feel like it was enough, so I threw in some extras. You'll also get to access:
Birth partner support guidance... meaning that they won't be stood next to you like a lemon, they'll actually get to play an active role in supporting you.
The fourth trimester and helping baby to adapt to life in the outside world.
How can your baby's heartbeat be monitored and what's the difference between all of the options.
What does it mean if your baby is breech or back-to-back.
PLUS... you get 3 Do It Like A Mother Relaxation Recordings and 3 Affirmation Tracks, which you can download and listen to whenever you like.

AND... you get access to my support via our Facebook group. If you have any questions, you can simply write a post in the group and I can answer it there or you can email me and I'll answer as soon as I can.
All of this is wrapped up in almost 7 and a half hours of fully captioned videos AND 133 pages of course notes, a Birth Bag Checklist, a Birth Plan Template and a Practice Schedule.
To say this course is jam-packed with value is an understatement!
Your Instructor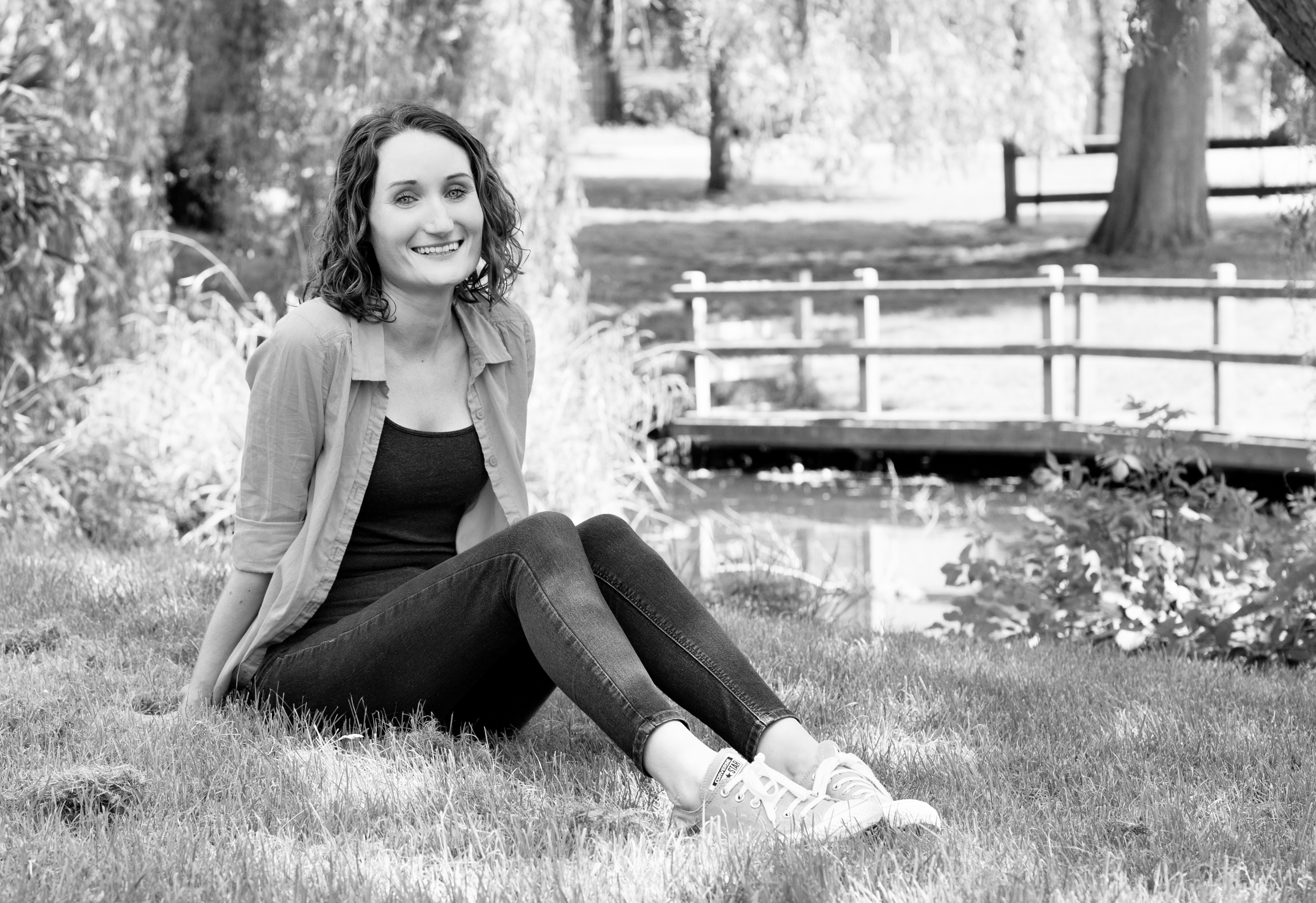 I have had an obsession with birth since childhood. I think it is one of the most pivotal moments of our lives- both for the babies and their parents. And that's why I know it's essential that we get it right. I want the moment you birth your baby to be the moment you feel at your most confident, your most loved and your most proud.
However, I know that that isn't always the case. I worked as an NHS midwife for over 6 years, I saw hundreds of births and I saw just how the system is often set up to work against families and not for them. That's why I created this course- to help you navigate your way to a positive birth, to use the system and get it to work in your favour and, ultimately, for you to emerge from the birth experience feeling on top of the world.
I'm a mum to one gorgeous little girl (who was born at home), a wife to a pilot and we all live in our little terraced house on the borders of Essex and London. When I'm not teaching hypnobirthing, I can be found campaigning with Make Birth Better or chasing after my vivacious toddler.
Have you signed up for our free mini-course 'Creating The Perfect Birth Space'? Simply click here to sign up for our newsletter and grab your spot!
Frequently Asked Questions
When does the course start and finish?
As soon as you've purchased the course, you can start! You get instant access to the course content and can make your way through the sections at your own pace.
How long do I have access to the course?
How does lifetime access sound? After enrolling, you have unlimited access to this course for as long as you like - across any and all devices you own.
What if I am unhappy with the course?
I would never want you to be unhappy! If you are unsatisfied with your purchase, contact me in the first 30 days and I will give you a full refund.
Will there be any further support available?
Of course! You can find me in our Facebook group... simply write a post and I will reply OR send me an email and I will answer your questions as soon as I can. You can also sign up for one-to-one online sessions with me, if you have specific needs or questions you want answered in detail.
When is the best time to start?
I always recommend any time after you've had your Anomaly (20 week) Scan. This will give you plenty of time to learn the hypnobirthing techniques and to let all of the content sink in. However, if you're a bit further along in the pregnancy, that's fine too. In all honesty, you could race through the content over a couple of days and it would still hugely benefit you for the birth of your baby. Knowledge is power, and the more you have, the better!
Is this course different to other hypnobirthing courses?
Yes! It contains all of the usual info and topics found on an average hypnobirthing course BUT I have added a huge focus on how to navigate your way successfully through the maternity care system. Having worked within the system for many years, I have an in-depth knowledge of how it works. I know that everyone working within it always wants the best for you and your baby but I also know that their hands are often tied and sometimes the needs of the system end up taking priority over your own. The content of this course will show you exactly how to use the system to your advantage and carve your way to a positive birth experience. Your midwife will want you to have a positive birth experience, this course is all about working together to get you there.